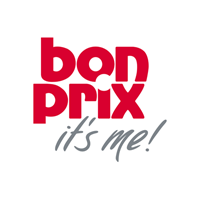 Bon Prix Statement
The clothing at Bon Prix is great quality and remarkable value-for-money and all their sizes are the same price.
As well as a huge range of womens fashion in sizes 6 to 32, they also have scores of shoes and accessories at low prices, along with loads of classic fashion essentials.
In fact, with their wide range of clothing available at cheap prices - its never been easier to make the latest runway looks your own. But its not just unique womens fashion that makes Bon Prix stand out, they also do low price lingerie, menswear and kidswear so you can get excellent value fashion for all the family.
And because you wont find their fashion and footwear on the high street, you can be confident your outfit will be just as unique and individual as you.
---
Demographics
About Billing Statements
The Billing Statement Program is a unique and scaleable opportunity for advertisers to reach households with defined demographic targets. The First-Class mailing of the statement and the fact they are addressed to individuals drive a <95% opening rate to ensure your message as a third-party advertiser is seen.
Key Stats
United Kingdom
Billing Statements
45,000
12 per year
540,000
45,000
A B C1 C2