Our promise
We are firmly committed to reducing our environmental impact and helping brands driving sustainable growth. We carbon balance 100% of the paper that we purchase on behalf of brands in the UK, at no extra cost to them.
1,384,185
Carbon Balanced (KG)
as of April 2022
238,035
Threatened Habitat Protected (M2)
as of April 2022
34
Equivalent Football Fields
as of April 2022
What is carbon balancing?
Carbon Balanced Paper is a global initiative delivered in partnership with the World Land Trust. Paper becomes carbon balanced when the average emissions associated with its production are offset to help protect some of the world's most biologically significant and threatened habitats.
Why is it important?
Purchasing Carbon Balanced Paper will contribute to protecting land that might otherwise be deforested, potentially driving species to extinction. From an audience perspective, we know that consumers are actively looking for brands that can demonstrate they care about the environment and make ethical choices.
66%
of global consumers say they are willing to pay more for sustainable brands
Nielsen
70%
of consumers say paper or cardboard from a sustainably managed forest is a good way to combat climate change
Home - forests.org
How do I get involved?
Paper is automatically carbon balanced at no extra cost to all our clients. This means you can incorporate the World Land Trust Carbon Balanced Paper logo on your marketing materials. You'll also receive a certificate detailing how your donation has contributed to the cause.
How does it work?
Carbon Balanced Paper is achieved by locking in carbon that would otherwise be released and securing continued absorption of carbon dioxide from the atmosphere. This is recognised as one of the most cost-effective and fastest ways to arrest the rise of atmospheric CO2 and global warming effects.
About World Land Trust
World Land Trust and its overseas project partners have been instrumental in the purchase and protection of more than 2,222,247 acres of tropical forest and other threatened habitats, and together ensure that more than four million acres of land is managed under active protection worldwide.
The time is now
Carbon Balanced Paper is a simple choice that will help to meet the growing demands of an environmentally-conscious society. By choosing to only purchase Carbon Balanced Paper, we hope to raise awareness and make sustainable print accessible to all brands. Get in touch to learn how your marketing materials can become more sustainable.
Our partners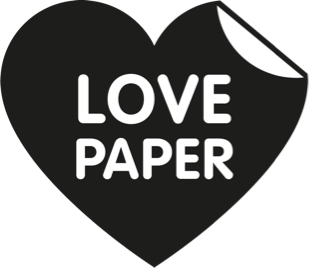 Learn how you can adopt green print
Connections are incredible to work with. It has a straight forward user interaction, and the team behind it is extremely helpful and friendly. Connections have allowed our client to connect with brands that are looking to reach our clients community in an easy and efficient way. Great partnerships have been created through Connections.